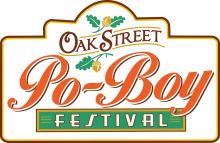 We're at it again; the members of the Louisiana Drupal User Group are planning another Drupalcamp New Orleans! This year's camp will be something special as we are planning to schedule the camp on the Saturday before Po-Boy Festival. That's right, on a Saturday, you can stuff your head with Drupal and Sunday, stuff you stomach with po-boys! 
Ready to save the date? So, are we! Unfortunately, the Po-Boy Festival isn't scheduled yet. The festival organizers try to schedule the festival on the New Orleans Saints bye weekend, which isn't known yet. The NFL schedule will be released sometime in April, and at that time, we'll announce the date. Hopefully, this date will not conflict with any other Fall drupal camps.
Interested? Sign up to receive email notifications and find when the camp will be!
What's the Po-Boy Festival?
Held every year between late-October and mid-November on a Sunday, the Oak Street Po-Boy Festival is an annual festival celebrating the famous po-boy, the sandwich known as a "submarine", "hoagie" or "grinder" sandwich in other parts of the US. The one-day event features live music, arts and crafts and – of course -- booths offering many different types of po-boys. 2016 po-boy winners included pastrami brisket, barbecue oyster, shrimp and pimento cheese, soft shell crab, pork schnitzel and the Nuernberger. For more information check out last year's event at the festival's website, www.poboyfest.com.
2017 Drupalcamp New Orleans Session Tracks
This year, we are calling for sessions covering Drupal 8 topics to fill 3 tracks: Beginners, Development & Frontend and Case Studies. Think of the following as guidelines, not rules. If you have a session topic that doesn't quite fit, but you are excited about coming to New Orleans, please submit it anyway and we'll consider it among the other submissions. If you need help with your session topic or preparing your presentation, feel free to contact us and let us know how we can help.
The Beginners track is the perfect place for presenters to help attendees onboard with Drupal 8 concepts:
Open source, the Drupal community, and Drupal.org
Site building with blocks, paragraphs, views and config pages
Utilizing Drupal 8 core breakpoints and responsive images
Managing media assets in Drupal
Creating a better content authoring experience
Working with contributed modules and themes
Using core's multilingual and globalization tools
Configuration management
Web services
Securing Drupal
In the Development & Frontend track, we're looking to include sessions that take a deeper dive into backend and frontend practices, such as
Development workflow and continuous integration
OOP and Symfony
Creating custom modules and themes
Working with Drupal libraries
Using Drupal Ajax framework and Drupal Behaviors
Using Migrate API
For presenters wanting to tie it all together with an example, there's the Case Studies track:
Case studies by vertical: Community, E-commerce, Enterprise, Government, Health, Higher Ed, Media, etc.
Marketing and personalization
Project management 
Solved a business challenge with Drupal?
Content migration
Third party integration
Call for Sponsors
This year will mark our first year that we are reaching out and soliciting sponsors for Drupalcamp New Orleans. We hope you will consider helping our local Drupal community grow our camp into a regional event. If that's you, check out the sponsorship page to get the details.